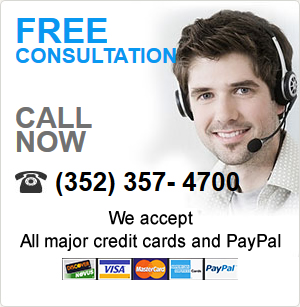 Welcome to Integrity Assessment, LLC
INTEGRITY ASSESSMENT, LLC is a professional, highly skilled full-service investigations agency serving within the State of Florida. Our experienced private investigators are licensed professionals that specialize in covert surveillance, asset research, corporate and background investigations. The investigators utilize the latest investigative techniques and technological resources to provide our clients with the information they need to make the most informed decisions in litigation, business and personal issues.
The private investigators of INTEGRITY ASSESSMENT, LLC uphold the highest level of confidentiality in the profession. The reports and information are strictly confidential and are for the exclusive use of our clients. The investigators will ensure that the information is reliable, accurate, timely and within the clients budget constraints. The integrity of our clients investigation is our foremost priority.
We value our clients and are committed to client satisfaction by providing the very best private investigator services. Our investigators are former law enforcement professionals that have extensive experience and resources that guarantee the best possible outcome for your investigation.
To begin your investigation, please call 352-357-4700. Our private investigators are available 24 hours a day, seven days a week.
| | | |
| --- | --- | --- |
| Services Provided: | | |
| Litigation Support | Locating and Interviewing Witnesses | Personal Asset Investigation |
| Criminal Defense Preparation | Alimony Reduction Investigation | Wrongful Death Investigation |
| Child Custody Investigation | Breach of Contract Investigation | Insurance Fraud Investigation |
| Background Research | Intellectual Property Investigation | |