About Us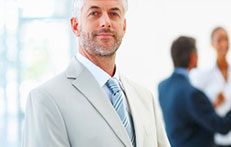 The managing partners of INTEGRITY ASSESSMENT, LLC., have in excess of sixty years combined law enforcement experience. During our tenure in law enforcement, we received extensive training and education that has provided a very diverse background in our profession. We have the knowledge and experience needed to conduct professional investigations with integrity. We are fully licensed to do business throughout The State of Florida.
As lifelong residents of Central Florida, most specifically Lake County, we are a locally owned and operated professional investigative agency. We are members of the community, with invaluable contacts in places that just can?t be reached by searching on the Internet. Our extensive law enforcement background and knowledge of Central Florida will be a tremendous asset in providing the investigative results that you desire. These local resources can be the difference. As professional private investigators we work in an actual office and not out of a garage or post office box.
We understand the significance of the work we perform. We take great pride in building our reputation one client at a time, by a strong commitment to client satisfaction. As experienced investigators we will provide court-admissible evidence that can make all the difference in a trial. Every one of our cases has taught us something valuable that we can present to you as our client.
Mission Statement
Integrity Assessment Private Investigative Agency will act with an uncompromising adherence to moral and ethical principles as we utilize all the latest technology and resources available to obtain the very best possible results in all our investigations and services.
FOUNDERS
Thomas R. Mysinger – President of Integrity Assessment, LLC
Thirty year Law Enforcement Veteran
Military Veteran
Bachelor of Science in Criminal Justice from the University of Tennessee
Graduate of the Southern Police Institute (90th. A.O.C.) University of Louisville
Extensive training and certifications in Law Enforcement
| | | |
| --- | --- | --- |
| License Type | | Number |
| Private Investigator | : | C 1300298 |
| Security Officer | : | D 1320539 |
| Firearms License | : | G 1304577 |
| Manager Investigative | : | M 1300032 |
| | | |
Cecil Garrett – Senior Investigator
Thirty year Law Enforcement Veteran
Graduate of the Southern police Institute (106th A.O.C.) University of Louisville
Lake County Sheriff's Office, Command Staff Captain serving six Sheriff's
Graduate of numerous advanced Law Enforcement training schools
Court documented surveillance expert
| | | |
| --- | --- | --- |
| License Type | | Number |
| Private Investigator | : | C 1300304 |
| | | |
Professional Membership Affiliations